Susan Johnston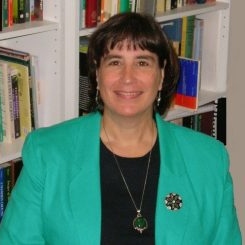 Susan Johnston
Professorial Lecturer in Anthropology, Study Abroad and Transfer Credit Advisor
core
---
Contact:
Office Phone:
(202) 994-6964
2112 G Street
2112 G Street, NW, Rm 202
Washington DC 20052
Dr. Johnston is an anthropologically trained archaeologist specializing in Irish prehistory.
---
Iron Age archaeology, archaeology of religion and ritual, petroglyphs and rock art. Regional focus: Ireland.
The chief focus of Dr. Johnston's field research has been prehistoric Ireland, although she has also done public archaeology in the U.S. She is particularly interested in religion and ritual and their presence in the archaeological record.
Ongoing Projects
Ongoing excavations at Dun Ailinne as a field school for undergraduates
Books
2007  Johnston, S., and B. Wailes. Dún Ailinne: Excavations at an Irish Royal Site 1968-1975. Philadelphia: University Museum Publications.
Selected Articles and Book Chapters
2017 Johnston, S. "Dún Ailinne: Then and Now," European Archaeology as Anthropology: Essays in Memory of Bernard Wailes, P.J. Crabree & Peter Bugucki.
2014  Johnston, S., P. Crabtree, and D. Campana. "Performance, place and power at Dún Ailinne, a ceremonial site of the Irish Iron Age," World Archaeology.
2009  Johnston, S., D. Campana, and P. Crabtree. "A geophysical survey at Dún Ailinne, County Kildare, Ireland," Journal of Field Archaeology 34(4): 385-402.
2006  Johnston, S. "Revisiting the Irish royal sites," Emania 20: 53-59.
1996  Johnston, S. "Three problematic rock art stones from Ireland," Journal of the Royal Society of Antiquarians of Ireland 126: 147-151.
1996  Johnston, S., and J. Hawdon. "Hookworm in the Americas: An alternative to trans-Pacific contact," Parasitology Today 12(1): 72-74.
Ph.D. 1989, University of Pennsylvania
M.A. 1984, University of Pennsylvania
B.A. 1980, Dickinson College