Marilyn R. London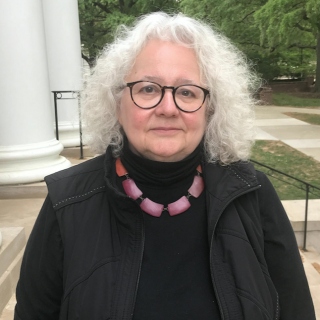 Marilyn R. London
Lecturer in Anthropology
---
Contact:
Office Phone:
(301) 238-1596
National Museum of Natural History
An expert in the analysis and documentation of human skeletal remains. Works in the National Museum of Natural History and serves as a forensic anthropologist for the U.S. Departments of Defense and of Health and Human Services.
---
Director, Forensic Aviation Archaeology in Austria field program, which surveys and investigates previously located aircraft crash sites from the Second World War.
Forensic anthropology, skeletal analysis.
Anth 3406/6491: Advanced Human Osteology
Books
2004  Selig, R.O., M.R. London, and P. Ann Kaupp (eds.), Anthropology Explored: The Best of Smithsonian AnthroNotes, 2nd edition (revised and expanded). Washington, DC: Smithsonian Institution.
Selected Articles and Book Chapters
1998  London, M.R. and D.W. Owsley. Anatomy Manual, to accompany The Smithsonian SmartLabs™ Anatomy Lab (ages 8-12). West Hempstead, NY: Natural Sciences Industries, Ltd.
1997  London, M.R., F.J. Krolikowski, and J.H. Davis.  "Burials at sea." In Forensic Taphonomy: The Post-Mortem Fate of Human Remains, W.D. Haglund and M.H. Sorg, eds. Boca Raton, FL: CRC Press, pp. 615-622.
For Ms. London's CV, please contact her directly.
M.A. 1979, University of New Mexico
B.A. 1977, The George Washington University