Joel C. Kuipers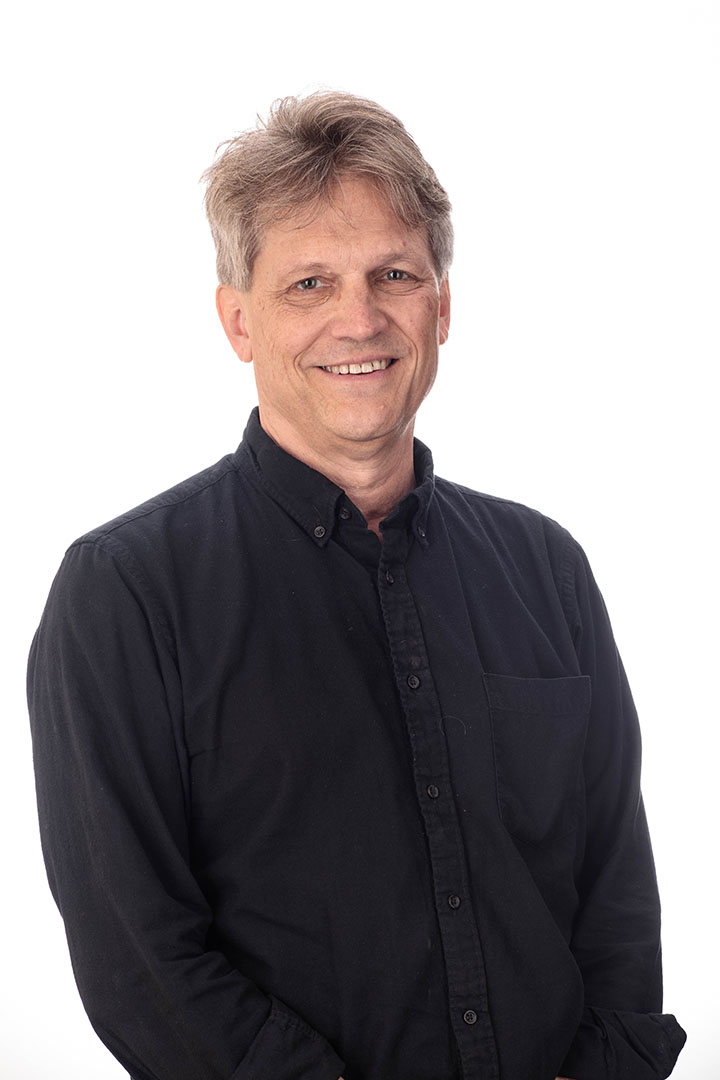 Joel C. Kuipers
Professor of Anthropology and International Affairs
---
Contact:
Office Phone:
(202) 994-6545
Lab: 2114 G St. NW 3rd floor
Dr. Kuipers is a linguistic anthropologist interested in the role of language in the description and interpretation of social life, particularly how authoritative discourse shapes institutionally defined activities in clinics, courtrooms, classrooms and religious settings. He is Director of GW's Discourse Laboratory.
---
Linguistic anthropology; ethnography, evidence and authority; digital materialism; interdiscursivity; Islam and symbolic mediation; cultural reproduction of scientific culture;  regional focus - Indonesia
Beginning in 1978, Dr. Kuipers began nearly three years of ethnographic and linguistic research into a distinctive style of poetic ritual speech among the Weyewa people of the eastern Indonesian island of Sumba. Through intensive recording, transcription and analysis of ritual performances, he examined how the mastery and use of a parallelistic style of ceremonial discourse established the cultural authority of individuals, lineages and sacred spaces. Beginning in 1990's, he analyzed the role of language ideologies in the rapid decline of ritual speech on Sumba, and the rise of the Indonesian national language as the language political and religious authority. Since 2000, he has carried out extensive video ethnographic analyses of the use of authoritative language in psychiatric clinics, Indonesian courtrooms, and U.S. science classrooms.
Ongoing Projects
Video ethnographic analysis of reasoning from evidence in culturally diverse middle school science classrooms in suburban Washington, DC.
Language ideologies of Indonesian Islamic piety.
To see syllabi, click on the course title.
Anth 0801: Sex, Money and Magic in Southeast Asia
Anth 0801: Language Endangerment and Diversity
Anth 1004: Language in Culture and Society
Anth 3601: Language, Culture, and Cognition
Anth 3602: Ethnographic Analysis of Speech
Anth 3691: Topics: Language and Religion
Anth 3691: Topics: Language, Culture, and Society in Southeast Asia
Anth 3704: Cultures of Southeast Asia
Anth 4008: Seminar: Contemporary Anthropological Theory
Anth 6104: Proseminar in Linguistic Anthropology
Anth 6691: Topics: Language, Culture, and Education
Books
2007  Kuipers, J., and R. McDermott, eds. Fine Description: The Ethnographic and Linguistic Essays of Harold C. Conklin. Yale Southeast Asia Studies Series, Monograph 56. New Haven: Yale University Press.
1998  Kuipers, J.C. Language, Identity and Marginality in Indonesia: The Changing Nature of Ritual Speech on the Island of Sumba. Studies in the Social and Cultural Foundations of Language Series, No. 18. Cambridge: Cambridge University Press.
1990  Kuipers, J.C. Power in Performance: The Creation of Textual Authority in Weyewa Ritual Speech. Philadelphia: University of Pennsylvania Press.
Selected Articles and Book Chapters
2017  Kuipers, J.C., and Askuri. "Islamization and identity in Indonesia: The case of Arabic names in Java," Indonesia 103:25-49.
2013  Kuipers, J.C. "Evidence and authority in ethnographic and linguistic perspective (PDF)." In Annual Review of Anthropology 42:399-413.
2008  Massoud, L.A., and J. Kuipers. "Objectification and the inscription of knowledge in science classrooms," Linguistics and Education 19(3): 211-224.
2008  Kuipers, J.C. "The local and the national in a diverse county: Objectification as a social and policy process," Linguistics and Education 19(3): 206-210.
2008  Kuipers, J.C. "Named speech registers and the inscription of locality in the Dutch East Indies," Language and Communication 28(3): 360-381.
2007  Kuipers, J.C. "Comments on ritual unintelligibility," Text and Talk 27: 4, 559-566.
2006  Kuipers, J.C., and G. Viechnicki. "'It's all human error!': When a school science experiment fails," Linguistics and Education 17: 107-130.
Ph.D. 1982, Yale University
M.Phil. 1978, Yale University
B.A. 1976, Calvin College