Alison S. Brooks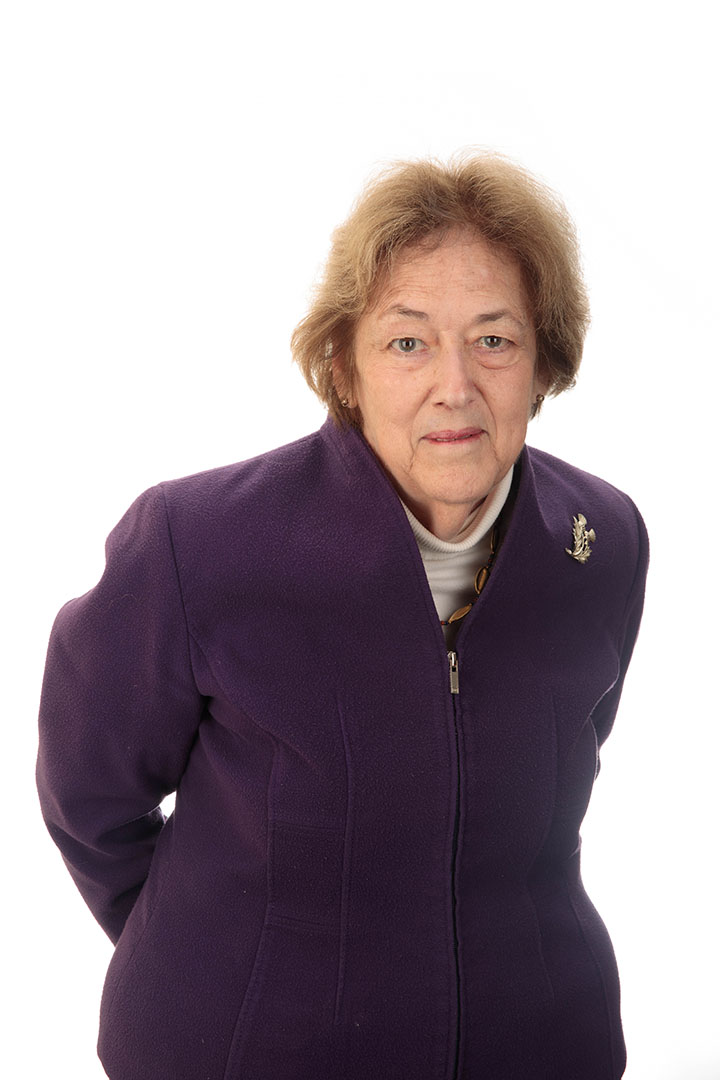 Alison S. Brooks
Professor of Anthropology; CASHP Core Faculty
---
Contact:
Office Phone:
(202) 994-6079
Dr. Brooks is a paleoanthropologist and Paleolithic archaeologist who has worked at numerous localities in Africa, France, the Levant, and northern China. She teaches at GW in addition to working for the Smithsonian Institution as a Research Associate. Dr. Brooks is also a Fellow at the American Academy of Arts and Sciences.
---
Member, National Academy of Sciences, 2020
Awarded the Medal of Honor (Médaille d'Honneur) of the City of Toulouse for contributions to the archaeology of Africa, 2016.
Doctor of Letters honoris causae, Russian Academy of Sciences, 1999
Awarded the Oscar and Shoshana Trachtenberg Prize for Faculty Scholarship, 1994
Fellow, American Academy of Arts and Sciences, 1996
Early modern humans, Paleolithic archaeology, physical anthropology, paleoanthropology, ethnoarchaeology, geochronology. Regional foci: Africa, northern China.
Dr. Brooks's recent field research has been on Africa's Middle Stone Age, and she has ongoing projects at MSA sites in the Middle Awash Valley, Ethiopia, and the Olorgesailie Basin, Southern Kenya Rift. She is an important figure in the debate over when, where, and why modern Homo sapiens originated.
Ongoing Projects:
Field research at Paleolithic sites in Kenya
Analysis of skeletal remains from Ishango, Zaire
Dating by protein changes in ostrich eggshell
Plant foods in human evolution
The role of raw material toughness and wrist morphology in stone tool manufacture
For the latest information on Dr. Brooks's research, visit the Stone Age Archaeology Laboratory website.
GW Research report: Revealing a "More Complex" Neanderthal.
To see syllabi, click on the course title.
Anth 284: Archaeology Field/Laboratory Research
Anth 1001: Biological Anthropology
Anth 1003: Archaeology
Anth 2008: Foundations of Anthropological Thought
Anth 3411: Primatology
Anth 3412: Hominin Evolution
Anth 3508: Art and Culture
Anth 3801: African Roots from Australopithecus to Zimbabwe
Anth 3802: Human Cultural Beginnings
Anth 3803: Old World Prehistory: First Farmers to First Cities
Anth 3832/6832: Paleoanthropological Field Program
Anth 3838: Theory and Practice in Archaeology
Anth 6201: Proseminar in Biological Anthropology
Anth 6203: Proseminar in Archaeology
Anth 6412: Paleoanthropology (various topics)
Anth 6801: Paleolithic Archaeology (various topics)
Hum 007: African Humanities
An up-to-date list of Dr. Brooks's publications can be found on Google Scholar.
Books
2005  Sager, R.J., D.M. Helgren and A.S. Brooks. People, Places and Change. Holt, Rinehart and Winston 774 p. 4th ed., orig. published 2001. Also produced in Eastern Hemisphere, Western World, and annotated teacher's editions.
2000  Delson, E., I. Tattersall, J.A. Van Couvering and A.S. Brooks, eds. Encyclopedia of Human Evolution and Prehistory. 2nd ed. New York: Garland Press.
Selected Articles and Book Chapters
2014  Henry, A.G., A.S. Brooks, and D.R. Piperno. "Plant foods and the dietary ecology of early modern humans," Journal of Human Evolution 69: 44-54.
2005  Brooks, A.S., J.E. Yellen, L. Nevell and G. Hartman. "Projectile technologies of the African MSA: Implications for modern human origins." In E. Hovers and S. Kuhn, eds., Transitions before the Transition: Evolution and Stability in the Middle Paleolithic and Middle Stone Age. New York: Kluwer Academics/Plenum.
2002  Brooks, A.S. "Cultural contact in Africa, past and present: Multidisciplinary perspectives on the status of African foragers." In S. Kent, ed., Ethnicity, Hunter-Gatherers, and the "Other": Association or Assimilation in Africa. Washington, DC: Smithsonian Institution.
2000  McBrearty, S., and A.S. Brooks. "The revolution that wasn't: A new interpretation of the origin of modern human behavior," Journal of Human Evolution 39(5): 453-563.
Doc. Letters honoris causae, 1999, Russian Academy of Sciences
Ph.D. 1979, Harvard University
M.A. 1967, Harvard University
B.A. 1965, Radcliffe College